Delivering the Benefits of Private Equity
Accelerated exposure to global private equity with funds designed for quicker returns and shorter time horizons
A Better Way to Access Private Equity
Quick and
Transparent
Feedback
Overbay was founded to deliver a superior investing experience from the private equity asset class. By delivering on our key principles, we offer investors accelerated exposure to diversified, high-quality private equity with attractive risk-adjusted returns.
To do this, Overbay combs the world to engage with institutions seeking liquidity from their private investments and purchases portfolios that are typically fully invested and distributing cash to investors.
Faster: Traditionally, private equity fund investors have had to endure multiple years of negative cash flows as they wait for their fund commitments to be deployed and start generating returns (the J-Curve). We believe private equity is an attractive asset class once capital is deployed and the investments are generating returns.
Safer: While private equity has historically delivered superior returns relative to public equity, individual private equity fund performance has varied widely. We believe diversification is paramount to minimizing risk and achieving superior returns over the long term.

Better: As traditional private equity fund managers require years to assemble their portfolios, investors often struggle with the uncertain pace of deployment and achieving their target allocation. We believe funds should be structured to benefit the investor and allow for immediate and precise deployment into private equity.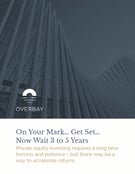 On Your Mark... Get Set... Now Wait 3 to 5 Years
Private equity investing requires a long time horizon and patience –
but there may be a way to accelerate returns
Global Diversification, Global Sourcing
Overbay builds globally diversified portfolios by purchasing PE funds from institutions that want liquidity. In its mission to find the best risk-adjusted opportunities, Overbay has acquired private equity assets from a wide variety of institutions around the world.
We believe it takes a focused effort to uncover the best opportunities. We have built a global network of relationships in the private equity community that we are continuously striving to grow. Through our fair-minded and thoughtful approach with potential sellers, we strive to be the go-to buyer for institutions that seek liquidity from diversified, mature private equity portfolios.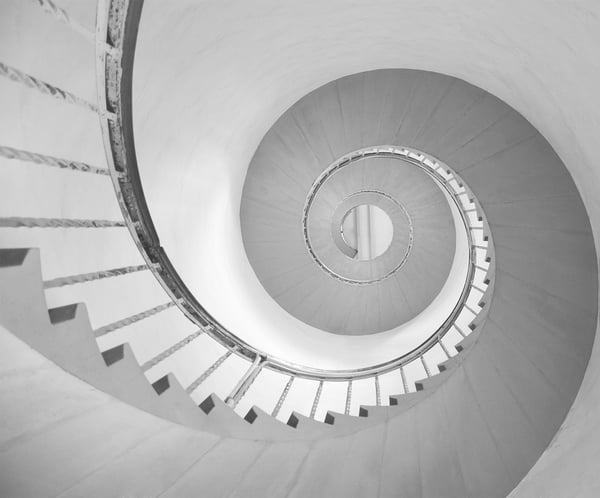 There's a Better Alternative
Learn how investors can accelerate returns without adding risk